Software solutions tailored to your specific needs
We recognise that every business is different, and a one-size-fits-all approach to your Business Management System (BMS) isn't effective.
Our efficient development tools enable us to design a BMS software that perfectly matches your businesses requirements now, and as your business grows – ensuring your software evolves alongside your business.
Cost effective and hassle-free, your bespoke software will naturally adapt with your business, its staff, successes, and challenges – being an essential tool for future growth using one system for your entire business.
Sysflow is more than just a bespoke software solution - it's your business engine.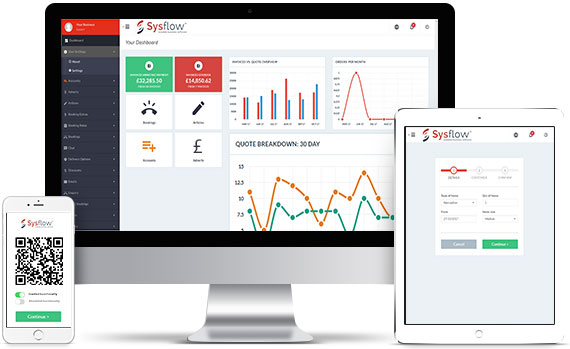 Cloud-based
Gain the ability to store, manage and process data easier than ever before with the peace of mind knowing your data will be safe if any hiccups do occur.
Choice
From our vast selection of ready available modules, we can build solutions which will empower you to cater from the simplest to the most complex of tasks.
Support
Free, unlimited assistance from our expert team of IT support and website developers who will be on hand to help - we're here when you need us the most.
As the Netmatters team grows, so too does the opportunity for existing staff members to further 'c...
Read More

Posted by Paul Whitley
7th December 2017
Netmatters would like to congratulate Adam Burns on passing his CompTIA Cloud+ exam. Awarde...
Read More

Posted by Paul Whitley
30th November 2017
We'd like to offer our congratulations to longstanding Netmatters client, Ashtons Legal - one of E...
Read More

Posted by Lydia Whitney
23rd November 2017