There's only one chance to make a first impression – make it great with a new website design
Websites shouldn't just look good, they should work to drive leads, sales and deeper engagement with your customers.
We will help you understand your specific users needs and pain points. Ensuring your customers journey through your site and their and interactions are all in line with your business goals.

At Netmatters, we have our talented in-house web design team of over 25 people. We work hard to attract the best web designers, web developers and digital marketers. Our belief is great websites are built by great teams.
Do you want your website to rank prominently on Google and other search engines? Our team have expert knowledge on the latest systems and digital marketing – ensuring your website is built from the ground up to maximise visibility and generate your more leads and/or sales.
Responsive Websites
People are spending more time using the internet on mobiles and tablets now than ever before. Our team of web developers ensure all our websites are mobile responsive on any device and browser.
Creative Design
With every website design we do, our web designers infuse design and technology to ensure that the right layout, colours and even fonts are used to make sure your website stands out from the crowd.
Search Friendly
From conducting keyword research to regular competitor analysis, we ensure your website is SEO ready at time of launch - that's all thanks to our in-house Digital Marketing team.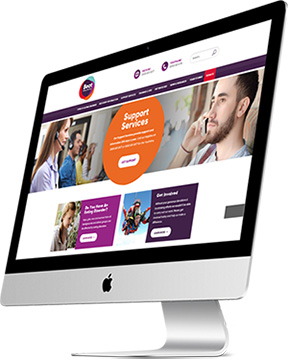 The key to all successful website designs is planning, and this is something we take a lot of care over.

With our in-house web designers, digital marketers and developers, we work closely with you to ensure your web design works to enhance your digital presence.
Need to generate additional enquiries, convert leads or increase sales through your website?
Contact our expert team via our form or call us on 01603 515 007 and we can discuss a strategy that will help you achieve your goals.
We aim to create unique and eye-catching Website Designs that not only inspire your audience, but engage them and deliver results.
Are you interested in enquiring about an ecommerce website, we encourage you to get in touch with...
Read More

Posted by James Gulliver
30th March 2020
With so much uncertainty across the UK and around the world at the moment, there are many question...
Read More

Posted by James Gulliver
19th March 2020
Happy 25th Birthday Henry! Henry Hardwell joined us in November 2018 as part of our ever grow...
Read More

Posted by Netmatters Ltd
26th March 2020