Put your brand directly into your customers hands
The digital landscape is ever-evolving and mobile apps are not only increasing in popularity but revolutionising the way users engage with your brand.
At Netmatters, we provide tailored, user-centric mobile apps that will not only work hard to improve how you interact with your customers, but provide a level of value that your customers and prospects won't be able to find anywhere else.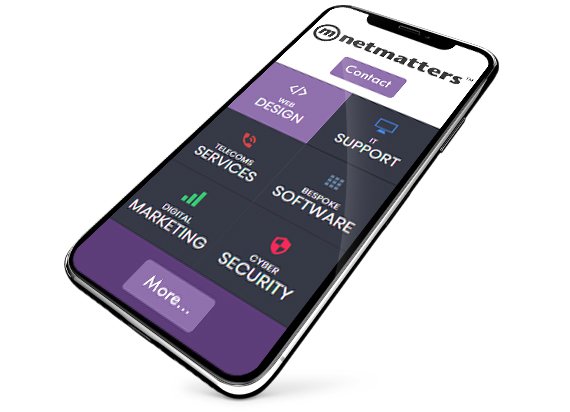 Ongoing Development
We offer ongoing development support before, during and even after your app has gone live to ensure your app continues to work towards driving results.
UX Centric
From sending notifications to creating personalised content, our team of app developers will help you provide that second to none user experience.
Cross Platform
We develop all apps to be compatible on all the main platforms and devices, giving you an added advantage of tapping into a greater market potential.
As the Netmatters team grows, so too does the opportunity for existing staff members to further 'c...
Read More

Posted by Paul Whitley
7th December 2017
Netmatters would like to congratulate Adam Burns on passing his CompTIA Cloud+ exam. Awarde...
Read More

Posted by Paul Whitley
30th November 2017
We'd like to offer our congratulations to longstanding Netmatters client, Ashtons Legal - one of E...
Read More

Posted by Lydia Whitney
23rd November 2017