Set Your Sights on a Career in Web Development

Posted by Netmatters Ltd
15th January 2019
We all have goals for the New Year – some big, some small. If your aim is to start a career in a vibrant, dynamic industry, we have an exciting opportunity to make your 2019 truly meaningful. We are offering the chance for people interested in a career in software development to gain valuable professional experience with the Scion Coalition Scheme.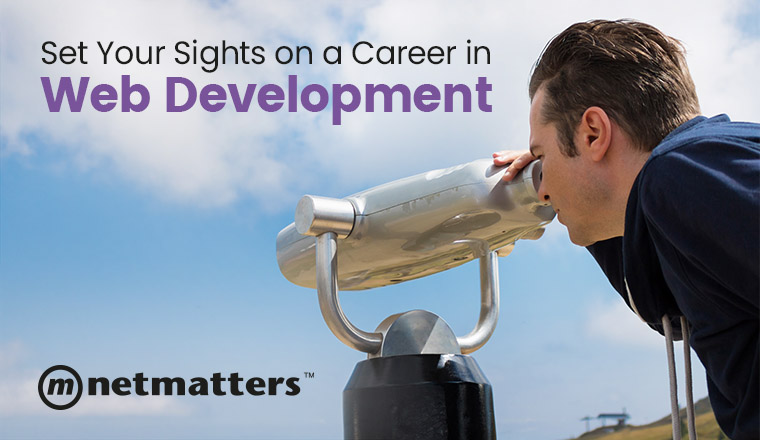 We launched the Scion Coalition Scheme in 2018 – our very own in-house development training program. Candidates balance their education with hands-on development tasks – gaining the skills and confidence it takes to succeed as a junior developer, but with the support and supervision of expert professionals.

Over the last 18 months we have seen great success with the Scion Coalition Scheme. Currently on average 3 out of 4 applicants have graduated into a full-time developer role after approximately six months training. This would not be possible without the Department of Work and Pensions, as well as the incredible support from tech companies across the county. These companies provide sponsorship opportunities, subsidising training costs and giving candidates the chance to gain a full time role as a certified developer upon graduation.
Our scheme has gone from strength to strength in 2018, culminating in us receiving the Skills of Tomorrow Award at the 2018 Eastern Daily Press Business Awards. We were recognised for our efforts to provide Norfolk's next generation of tech workers with the hands-on experience and knowledge it takes to succeed in this field.
Many people use the New Year as an incentive to take charge of their future – at Netmatters we give bright and hardworking people the opportunity to build a career for themselves. Applicants to the Scion Coalition Scheme won't be evaluated on their qualifications or professional experience; we are interested in people with raw talent, a passion to work in software development, and the drive it takes to turn that passion into a career.
We are currently open for applications with funded places limited. So what are you waiting for? If you want 2019 to be a year of personal growth and professional success, apply for a place today. You can also apply at your local Job Centre.
For more information about the Scion Coalition Scheme click 'Find Out More' below.