Ever Thought Of Outsourcing Your IT? Here's 8 Reasons To Consider It

Posted by Netmatters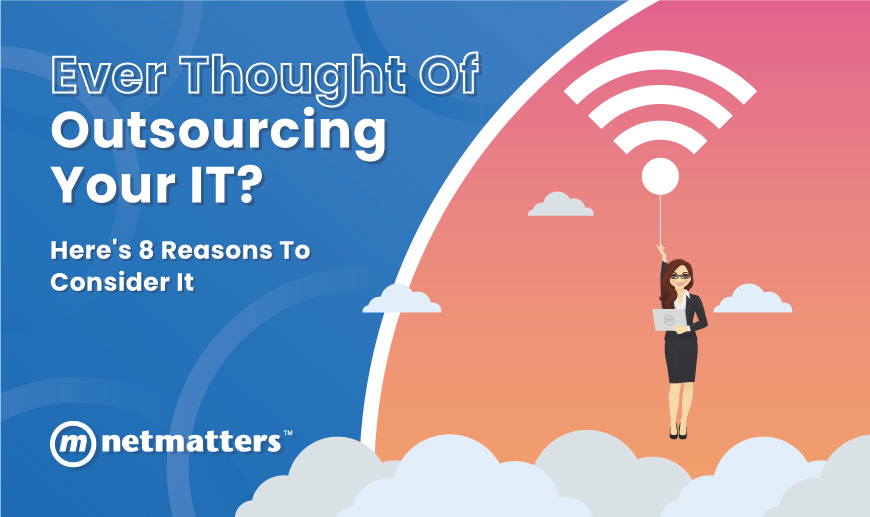 Each and every business needs IT to work effectively, this information is true no matter which industry your business is in.
When your IT stops working, you need a trustworthy way of getting it up and running again – more importantly, you need someone to advise on how you can improve your IT.
With the technology world changing rapidly, it means you cannot sit still for long. What this means for a relatively small business (under 100 people), is that the cost of having your own IT department doesn't really make sense. This is why we've put together a guide to why outsourcing your IT support makes sense.
Have you noticed how everyone is outsourcing their IT support?
More than 30% of UK companies are predicting they will be outsourcing their IT support, according to a 2020 study from Whitelane Research.
Data recovery and cyber-security are among the most common areas of IT for outsourcing. Particularly, the financial and manufacturing industries are predicted to have the most outsourcing with half of these organisations planning to increase their outsourcing in the near future. This movement towards more causing companies to put their business's security in trusted professionals.
Of course it's not just a matter of trust. Many companies find outsourcing their IT to be much more efficient and cost-effective.
Here we will outline 8 of the main benefits of outsourcing IT support. Our goal is to help you decide if this would be a good fit for your business.
1. You Will Always Have Skilled Professionals Dedicated to Helping You
It remains critical that you continually invest in the skills and development of your staff. However, this can require a considerable amount of training. Who is to say that you aren't actually priming employees to find another job elsewhere?
The other option, outsourcing your IT support, guarantees a consistent professional service long-term. You will always be able to rely on this relationship, provided you both fulfil your ends of the deal.
2. Reduce Staff Turnover
Hiring in-house staff always has a certain risk with it. The risk is that you don't know for certain if they can deliver on your expectations long term. Staff turnover is an administrative headache. It can also be quite a hole for money invested in wages, training and equipment.
All of these risks are removed when you outsource your IT. It may not always be the case that you settle with one agency long-term. However, you will end up feeling confident that who you are investing in will deliver what you need.
3. It Levels the Playing Field between You and Your Competitors
If you are a smaller business looking to outsource your IT, you will receive the same service as a larger company would. This means the same benefits, such as technology and expertise, as larger companies with a higher turn-over. Outsourced teams don't differentiate or show preference between small and large companies, ensuring you get the same value for your budget as your larger competitors.
4. It Lowers the Risk to Your Business
The term 'risk' is used a lot in IT support. This can be the risk of not getting things right first time, or the risk involved in restructuring certain procedures. Security issues and regulatory compliance will also contain a degree of risk. Outsourcing your IT puts the management of these risks in the hands of experts you can trust. When your IT support is in the hands of trained professionals, you can focus on developing your business strategy and reaching your long-term goals.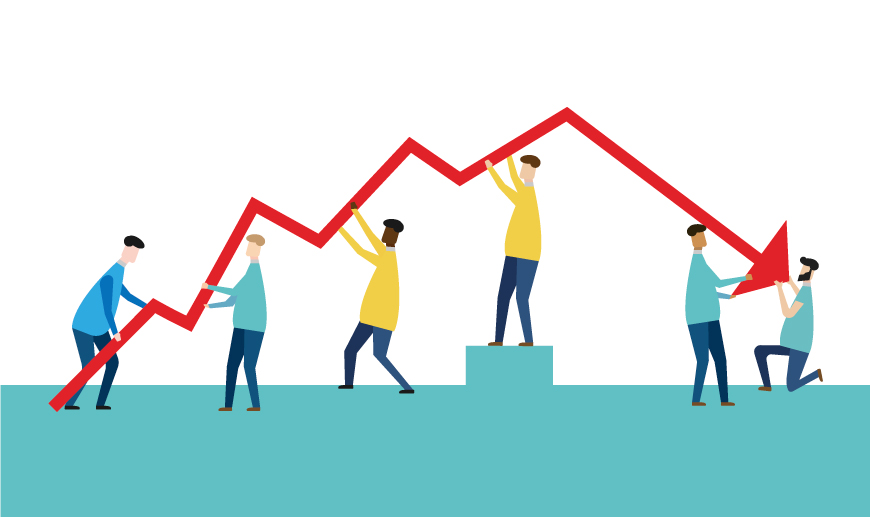 5. Remain Focused on Your Core
Businesses have limited resources, and within that your managers and staff have limited time and attention. Outsourcing can help your business remain focused on your core business and its workings. It also removes the stress and time taken from you and your team making difficult and complex IT decisions. You can focus on your company's goals and growth, while a team of professionals ensure you're getting the best service and support.
6. Control Your Budget & Reduce Costs
Outsourcing helps to convert fixed IT costs into variable costs and allows you budget effectively. Working with a bespoke plan for your company, so you're only paying for what you need and the minutes you've used and not an expensive flat rate.
7. Access to the Latest Technology
Software and hardware are always changing and expanding, often leaving some companies with obsolete technology & systems. Does one IT staff member have the time and resources to keep up-to-date with an ever-changing industry? Outsourcing gives you the benefit of having more than one IT professional and, because they're a team of experts, they will be able to give you sound advice to make sure you're using your time and money effectively.
8. A Wider Range of Resources & Experience
IT support companies work with multiple clients, often across different sectors and industries, which gives them a unique perspective and experience. If you come across a security problem within your system, chances are, the outsourced team have encountered something similar and will be able to provide a solution.
At Netmatters, our IT support team are known for our experience, efficiency and reliability. 97% of IT support requests are processed within the hour, with our team working through approximately 3,500 IT-related tasks per month.
Our team go to great lengths to understand exactly what your business needs. Every new business that comes on board receives a thorough assessment, so we understand exactly what you need from the get-go. From them we will work closely with you, whether it be remote or on-site support, to provide assistance, and identify new ways to make your IT infrastructure the best it can be.
If you've been considering outsourcing your Business IT Support, give our experts a call on 01603 515007, or get in touch with us by submitting the form below.