Clapham & Collinge Case Study

Posted by Netmatters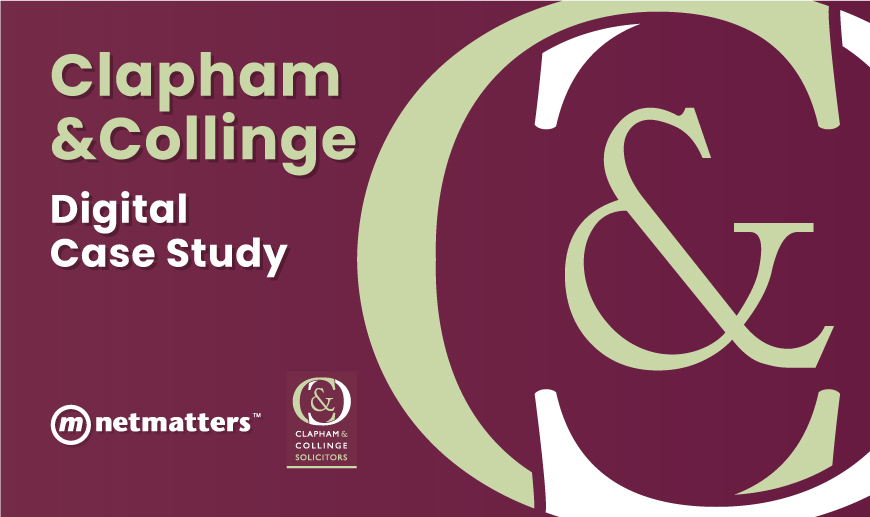 Digital marketing is a fantastic way to help improve the presence of your brand across a range of platforms. You can choose the most suitable platforms for your target market and product offering. It gives you an element of control that other marketing channels aren't able to offer.

Our client, Clapham & Collinge, were looking to improve their online presence, increase traffic to their website and also increase the number of high-quality enquiries they were receiving as a result of their online marketing. We created a tailored marketing strategy to ensure that they were able to achieve their objectives and regain control of their marketing activity.
The Client
Clapham & Collinge is a full-service legal firm with offices in Norwich city centre, Sheringham and North Walsham. From each of their offices, they are able to offer legal services to businesses, individuals and charities.
With a reputation for outstanding customer service, a jargon-free approach to the law, and specialist teams they strive at every turn to be the very best firm of solicitors in Norwich and the whole of Norfolk.
For the last two years, Clapham & Collinge have been working with the Netmatters digital marketing team to drive high-quality enquiries through their website for all three offices and every service.
The Problem
A well-known firm of solicitors, Clapham & Collinge was looking to increase the number of leads through their website. They wanted to drive high-quality traffic to the website, increasing their visibility in search engines and ensuring a measurable, manageable flow of business.
One of the pitfalls that many professional service firms face is the fact their service is an over-reliance on terminology and jargon. Solicitors have their own language and way of wording various things. The reason this can be problematic is that the average client doesn't necessarily understand this language – there can often be a disconnect between the search terms you want to rank for and the words that your client is using to find you.
Our Approach
Our first step, with any new digital account, is to understand the key business objectives driving the investment in marketing. We worked with the marketing manager at Clapham & Collinge to set out a strategy for the work that we would undertake.
Legal services are a highly competitive market, so our core focus in the first instance was to increase the client's keyword positions in search engines, primarily Google and, working alongside their developer improve the user journey across the site, driving more enquiries through the website and ultimately more clients.
We carried out some keyword research, looking to understand the intent as well as what language users would use as well as the services offered by the client to ensure we were matching the service to the right search terms. We spent time working with the client to optimise the site as a whole, focusing on the service pages in the first instance.
We very much work in partnership with the team at Clapham & Collinge, seeing ourselves as an extension of the marketing team. We meet regularly to report on results and understand the priorities of the business. This allows our marketing strategy to evolve alongside the firm's overarching objectives.
The Results
The results of our work with Clapham & Collinge speak for themselves.
Over the course of the two years that we have worked with them on their marketing effort, we have seen a 126% increase in visitors to the website, including a 140% increase in organic traffic. From a brand perspective, Clapham & Collinge have doubled their visibility in search results.
Additionally, we have seen a 52% increase in visitors making contact through the site, driving more enquiries and leads for the business.
"I have worked with Netmatters over the last two year where they have provided website and SEO support services. They are achieving great results. Great service - would highly recommend to others." - Louis Hilldrup-Boorman, Marketing Manager and Associate at Clapham & Collinge
We are pleased with the results that we have achieved through our partnership with Louis and the team at Clapham & Collinge and have new projects in the works to continue to build on this success.
If your business would benefit from a solid marketing partnership and additional digital marketing support then get in touch with us to see how we can help you drive your business objectives forward.
Salary Range £30k-40k per annum + Bonus + Benefits Hours 40 hours per week, Mon – Fri Location Wymon...
Read More

Posted by Bethany Shakespeare
7th December 2023
News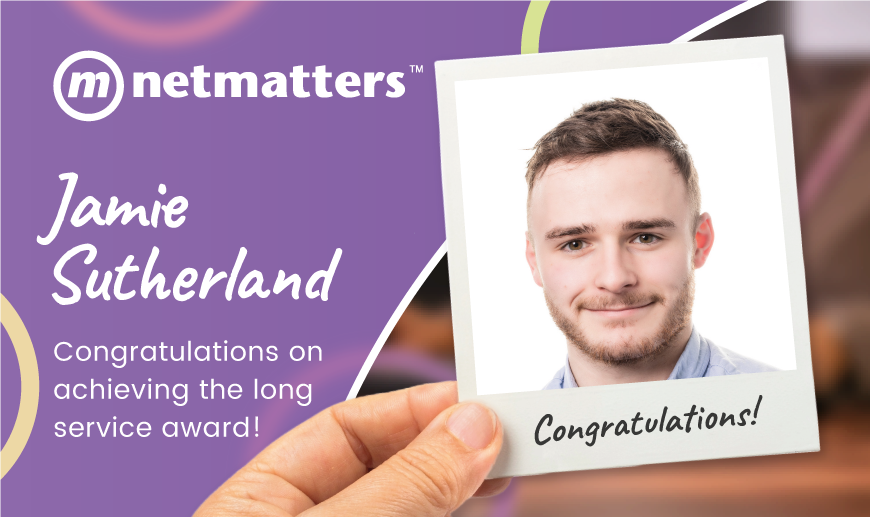 Jamie Sutherland – Netmatters 5 year Legend Today, we celebrate the extraordinary accomplishments of...
Read More

Posted by Netmatters
5th December 2023
A proud moment for Netmatters, we are thrilled to announce our second consecutive Princess Royal Tra...
Read More

Posted by Netmatters
29th November 2023