Chenies School Telecoms Case Study

Posted by Joe Trower
18th March 2021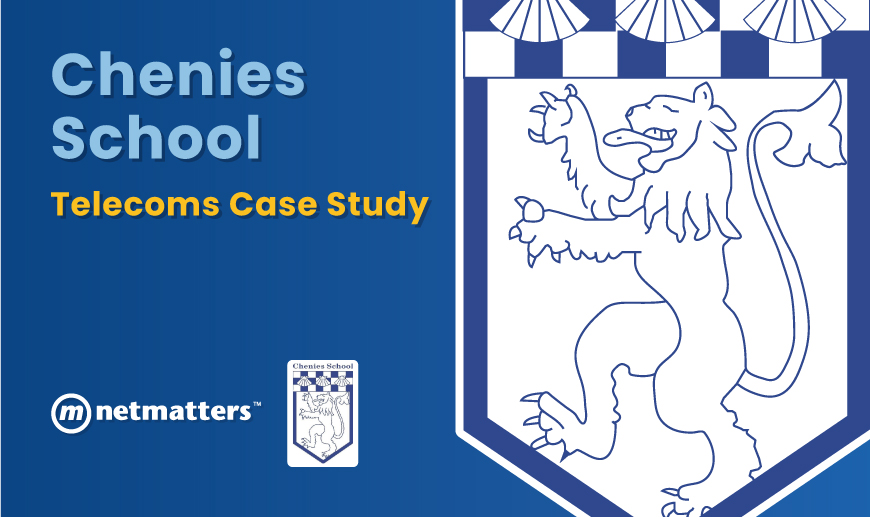 With everything schools have been through in the last year, being able to contact staff & parents, and to be contacted by them, has never been more important.

Expanding the digital capabilities and hardware available to staff is vital in any organisation. Using their new VoIP system has greatly helped improve the efficiency for Chenies School, giving staff the ability to make and receive more phone calls, as well as allowing the use of voicemail and a multitude of other features.
The Client
Chenies School is a small village school, situated in the heart of the picturesque village of Chenies in Hertfordshire. The school itself was originally founded in 1846 by the Duchess of Bedford and has retained much of its original character. The team at Chenies School pride themselves on providing a unique and special atmosphere for the children to learn in, providing a caring, family atmosphere for the pupils.
The Problem

Communication is always important within the school environment. Chenies School had a legacy telephone system with just one phone line in place which meant that they could only ever have one inbound or outbound call at a time.
This caused a number of issues for the school, not least being able to maintain contact with staff and parents. If the line was busy, there was no other way of contacting the school, or to make calls out. At best this causes inefficiency and lack of communication – at worst this could well cause a safeguarding issue in an emergency.
The Solution

Our dedicated telecoms team worked with the administration team at Chenies School to design and install a new hosted VoIP telephone system. We have quadrupled the number of concurrent calls that can be made by installing a system that allows for up to 4 calls outbound, whilst also allowing for multiple internal calls at the same time.
Other beneficial features of this system include the use of automated operational hours and voicemail. This allows for parents to report absence quickly and efficiently and means that the administration team never misses a call.
The Result

Updating the telephone system has improved the overall experience and efficiency for everyone at the school. It has allowed for multiple calls at once, which in turn means that work can be carried out more efficiently, communication is less cumbersome and there is less frustration all around.
The Chenies School VoIP system has provided a simple communications platform that has made a real difference in the life of the school. Our process for switching them over was quick and simple for the school and we were able to bring their contract to an end on the old line and transfer them to the new service with minimal disruption.
If this issue sounds familiar to you and you are looking at how you can bring your communication systems up to date then get in touch with our team of telecoms experts on 01603 704020, or use the form below so we can help design the ideal solution for your organisation.
At Netmatters we like to recognise notable life events and make all of our staff feel part of the te...
Read More

Posted by Netmatters Ltd
12th October 2021
The Netmatters Scion Coalition Scheme (SCS) is celebrating a significant milestone this year - more...
Read More

Posted by Tessa Dempsey
8th October 2021
Every month we celebrate the most notable of employees here at Netmatters. Each department head is a...
Read More

Posted by Netmatters Ltd
5th October 2021