Iceni Roofing - Web Case Study

Posted by Netmatters
13th June 2023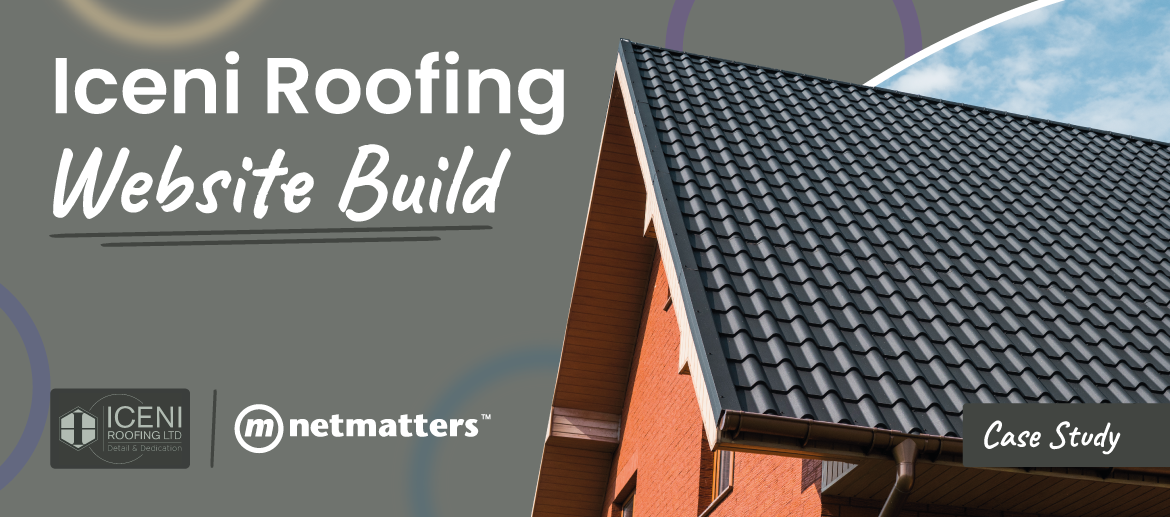 The Client
Iceni Roofing are a family-run, Norfolk-based business, specialising in commercial and domestic roofing services. Working on both historic and modern builds, the client has over 50 years of combined experience delivering exceptional roofing projects across East Anglia.
Iceni Roofing's primary digital objective is to improve the number of leads coming through the website. This involves the website being optimised to bring traffic by ranking for relevant keyword searches, and ensuring the content and navigability of the site is engaging and intuitive to encourage users to submit enquiries.
As a long-term client of Netmatters, we created their original managed HTML website back in early 2021, but it was highlighted that the website needed a refresh, with an improved design and functionality package needed to support their plans for online growth.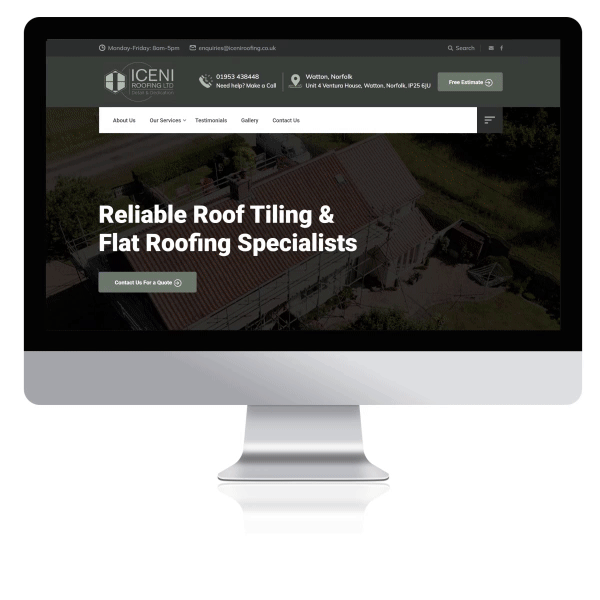 Our Work
After gaining an understanding of the objectives, the Netmatters development team redesigned the website, prioritising a modern feel and a dynamic layout which also creates a simple user journey for prospective customers.
The new, scalable solution was built using the latest WordPress content management system to provide easy editing and updating functionality for our ongoing SEO work.
There was an incorporation of a more modern theme with the client's branded colours, as well as functionality to meet the needs of their target audience. The site was built using a pre-built theme, saving time and keeping costs low for the client. This also created a great stylistic and functional foundation for the site, which tied in well with their brand colours and stylistic elements.
Iceni Roofing's website boasts an intuitive layout and visually appealing design. The site structure is now more organised for a simple and engaging site experience, and the colours, icons and styling of the site synthesise to perfectly reflect the branding. The new site also contains new high-quality images provided by Iceni Roofing, which perfectly showcase their previous work to reflect the pride and professionalism of the service they provide.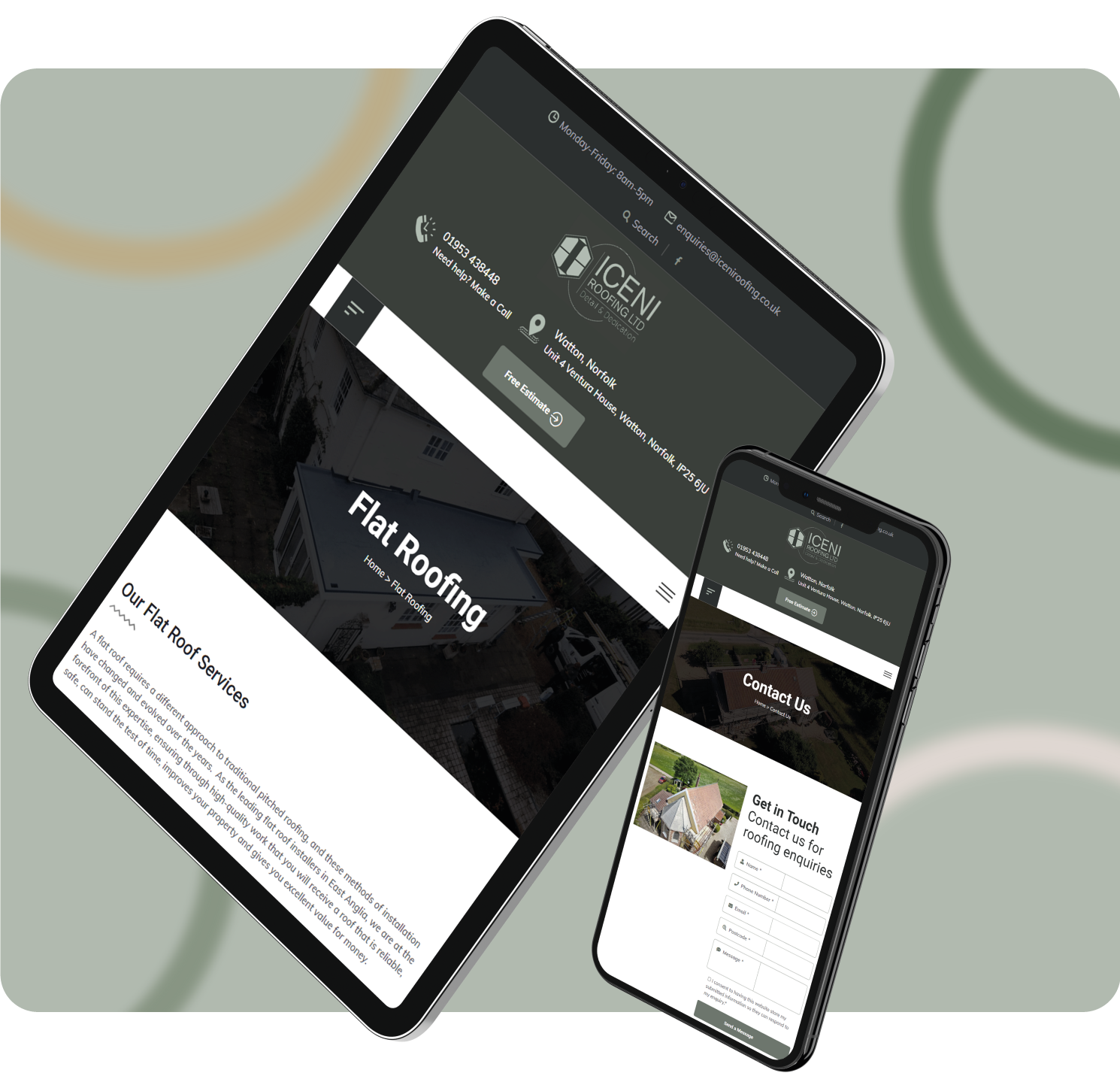 Built Towards Converting Users
Contact form submissions and phone calls are primary conversion actions for the client, whose objective is to maximise lead generation through the website. The contact form is accessible in multiple ways: clearly signalled within the navigation menu, and accessible as a medium for requesting a free estimate, signalled within the header.
As a family business, phone calls are also key, as the detail, dedication and expertise of the client is more easily conveyed from discussing work directly with prospective clients over the phone. The number is accessible and clickable both from the header and contact page. The website also ensures the company address is clearly signalled, both in the header and from the contact page, to ensure all users can access in-person support.
Seamless Design & Navigation
Iceni Roofing's website is a reflection of their professionalism, expertise, and commitment to customer satisfaction. The user-friendly design, informative content, and seamless navigation create an engaging and intuitive user experience. The inclusion of testimonials and other trust-oriented pages further instils user confidence in their services. Overall, Iceni Roofing's website is an effective showcase of its brand and provides visitors with the necessary information to make informed decisions regarding their roofing needs.
After talking with several different web designers alike, we choose Netmatters to be the driving force to develop and build our website and our business, as it was very clear after having just a brief discussion with a few of the team at Netmatters that they just understood what we wanted to deliver as a company and more importantly we believed in them that they could deliver what we wanted.

It really is one of those things that we as a company felt lost with and almost to the point of not bothering to have a website, but with a bit of effort from ourselves and a lot more from Netmatters it has been a real breeze to get not only our old managed website up and running in the early days but now having a brand new organic website with a bit of SEO in the background.

The whole process from start to finish has been great and the volume of enquires that the website generates speaks for itself, they might not seem the cheapest at the start, but we can honestly say we believe them to be the best and worth every penny. A big thank you to everyone at Netmatters and long may this relationship continue.

- Aaron Mitchell, Owner

Does Your Website Need a Refresh?
If you think your website needs a refresh, get in contact with our expert web development team in London, Cambridge, Norwich or Great Yarmouth.

How Can We Help You?
Contact us today to speak to one of the team about how we can help your business. For any further questions please refer to our details below.
Salary Range £30k-40k per annum + Bonus + Benefits Hours 40 hours per week, Mon – Fri Location Wymon...
Read More

Posted by Bethany Shakespeare
7th December 2023
News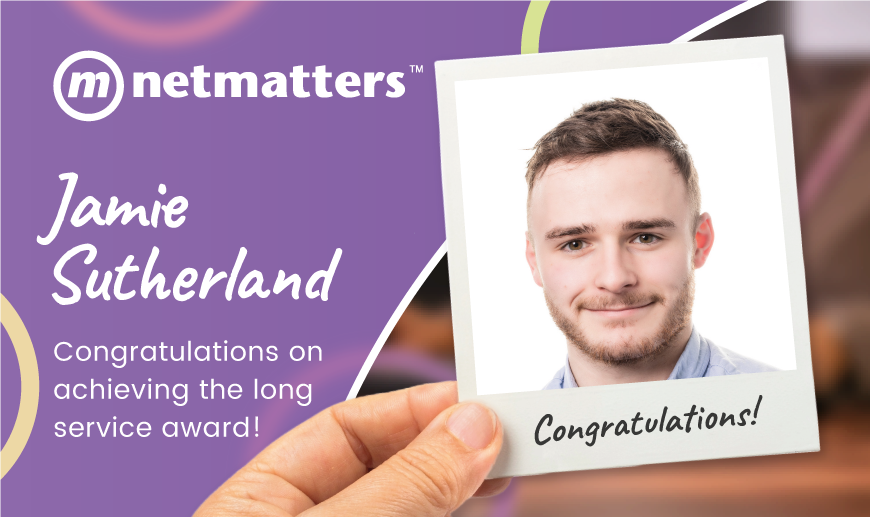 Jamie Sutherland – Netmatters 5 year Legend Today, we celebrate the extraordinary accomplishments of...
Read More

Posted by Netmatters
5th December 2023
A proud moment for Netmatters, we are thrilled to announce our second consecutive Princess Royal Tra...
Read More

Posted by Netmatters
29th November 2023