Providing you with essential tools
Ensuring your computer hardware stays up and running is essential to any businesses success, and having sufficient hardware management tools in place will not only save you time, but also money.
From complete computer systems to single, replacement components, we can provide you with complete, unbiased assistance in the sourcing, installing and managing all your hardware equipment requirements.
We understand businesses have different setups and requirements, so we will work with you to build a bespoke system and network solution that will help your business run smoothly and efficiently.
A few examples of hardware that we provide include:
Desktop PCs
Laptops
Servers
Projectors
Printers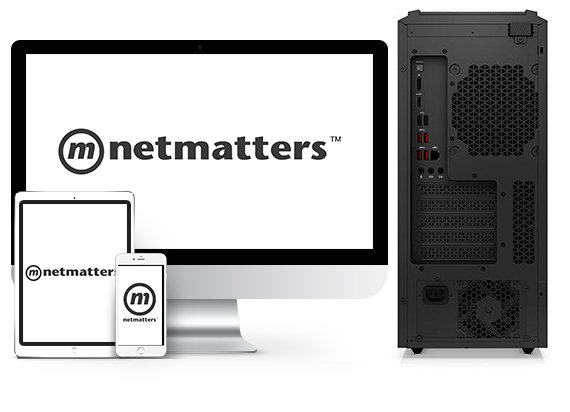 Choice
We're able to source the best deals from a range of manufacturers and suppliers - acquiring the most cost effective solutions.
Monitoring
Through regular performance monitoring we are able to identify failures sooner and minimise potential downtime.
No Mark-up
We procure all hardware at cost price providing you with unbiased recommendations and ongoing support.
It's the beginning of July which means only one thing here at Netmatters – announcing the winner o...
Read More

Posted by Netmatters Ltd
6th July 2020
Jordan joined us in 2018 as a second line technician, before quickly being promoted to a senior...
Read More

Posted by Netmatters Ltd
29th June 2020
Dieter joined us in November 2018 as a second line technician in our IT department. Since joinin...
Read More

Posted by Netmatters Ltd
25th June 2020