Do you want powerful and flexible WordPress web hosting for your business?
We understand the need for your WordPress site to be fast, reliable and outperform your competition every time; whatever your needs are, we have a dedicated server solution perfect for you and your business.
At Netmatters, we host over 1,000 customer websites and are focused on helping clients find the right hosting solutions to manage a fast, reliable digital experience.
Whatever type of business you are in and whichever type of website you have, we have a server solution suitable for you and your business needs.
Unrestricted Access
With complete access, you will be able to make as many changes as you desire, using your dedicated control panel login details.
Managed Security
We take responsibility to ensure your WordPress website is patched and updated on a regular basis to maintain the security of the website.
Fast Support
You will be able to contact an expert member of our team easily by phone, who will have secure, remote access to assist you when you need it the most
Managed WordPress Hosting
UK based hosting, our hosting is fast and reliable and is supported by our web hosting team based in Norfolk. We can be contacted by phone without the need to log "Support" Tickets for help. Our hosting also includes access to a self-service panel, if you'd prefer to make any changes yourself.
The Managed Security for WordPress Websites service provided by Netmatters, means as your hosting provider we take responsibility to ensure your WordPress Site is patched on a regular basis to maintain security of the website. We have a notice period of 30 days for client looking to change their hosting.

Our hosting is billed on a monthly basis and there is the option to upgrade between our packages.
Our goal is to provide you with a reliable, fast and secure WordPress hosting to help grow your business online.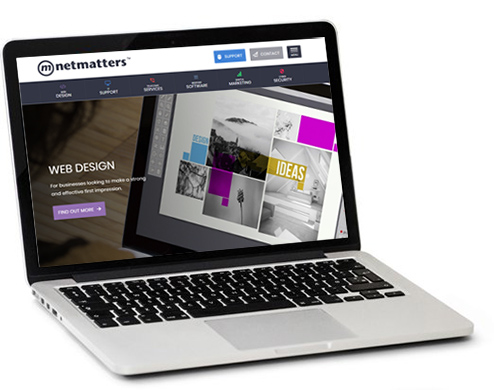 Netmatters will supply, manage and maintain your wordpress web hosting that's customised to your individual business.

Our goal is to free up your valuable time allowing you to focus on growing your company.
We offer secure wordpress hosting for any business, our comprehensive service covers all types of businesses from basic web hosting to hosting for business looking to scale.
Contact our experts today via our form or call us on 01603 515 007
At Netmatters we like to recognise notable life events and make all of our staff feel part of the te...
Read More

Posted by Netmatters Ltd
12th October 2021
The Netmatters Scion Coalition Scheme (SCS) is celebrating a significant milestone this year - more...
Read More

Posted by Tessa Dempsey
8th October 2021
Every month we celebrate the most notable of employees here at Netmatters. Each department head is a...
Read More

Posted by Netmatters Ltd
5th October 2021