Posted by Netmatters
14th May 2020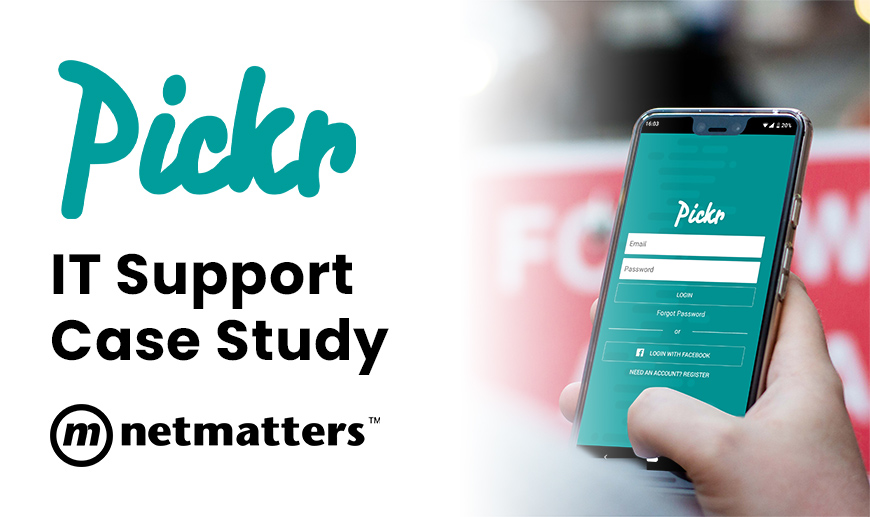 Pickr Case Study
In a digital age, having an effective IT system has become more important than ever. With the risks of hacking becoming more prominent, without implementing effective measures, you are risking the safety of your business and sensitive data which could become compromised or end up in the wrong hands.

Particularly if you are looking to expand your business, having the right processes in place to protect your infrastructure, will allow you to scale up with minimal risk of vulnerabilities. This is something that a growing business recently identified leading them to us, to assist with the development of their IT systems.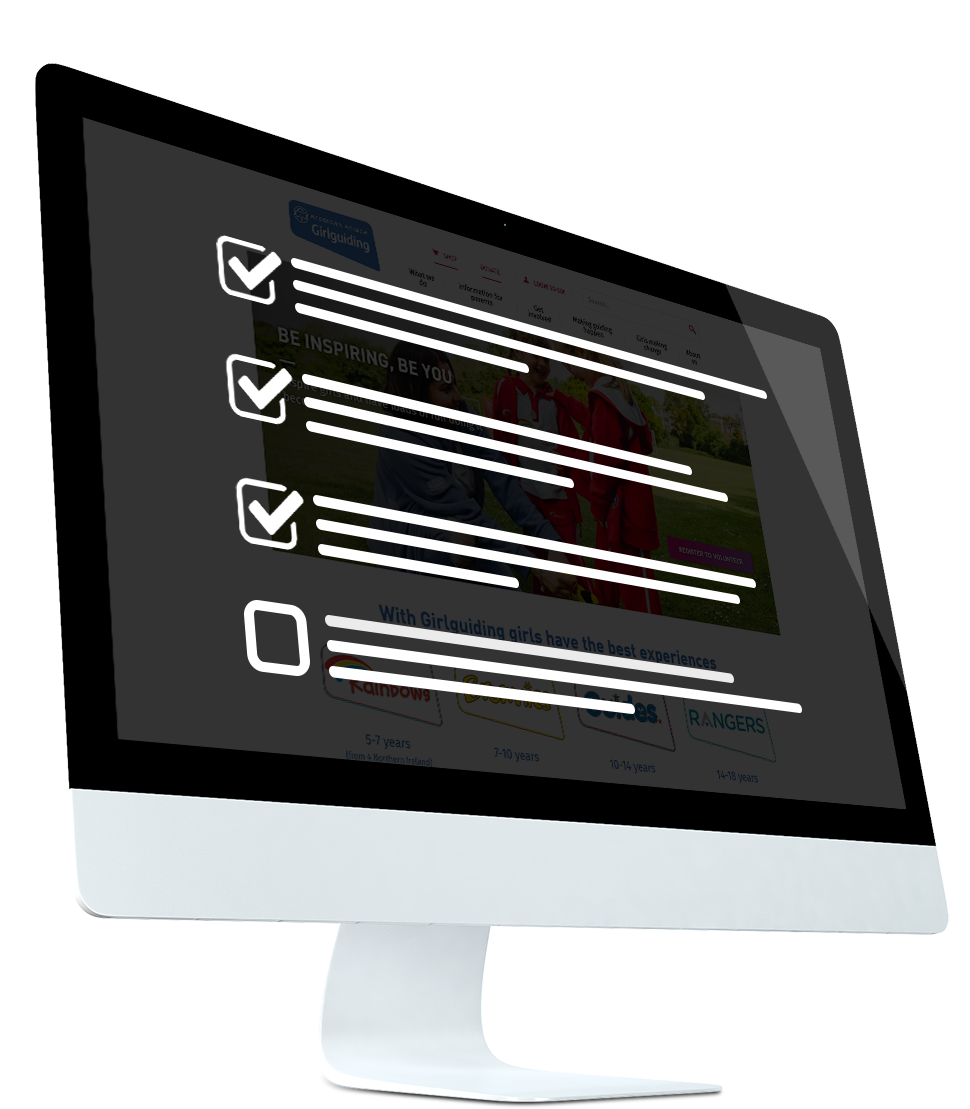 The Client
Pickr are revolutionising the way businesses build and manage their delivery teams. Through the development of their hugely successful app, Pickr have created a way for workforces to be brought together. They have created a seamless process, which ensures that an expert team is collated quickly and effectively for every project.
The technology-first solution allows businesses to reduce time and resource required for seeking experienced professionals, allowing them to build the right team quicker. They can be confident in the knowledge that they are the best person for the job through accurate data and information provided by the app.
Pickr has grown extensively since it first launched and as a result, required more support with their systems to ensure they were protecting themselves as they continue to scale up their business.That's where we came in.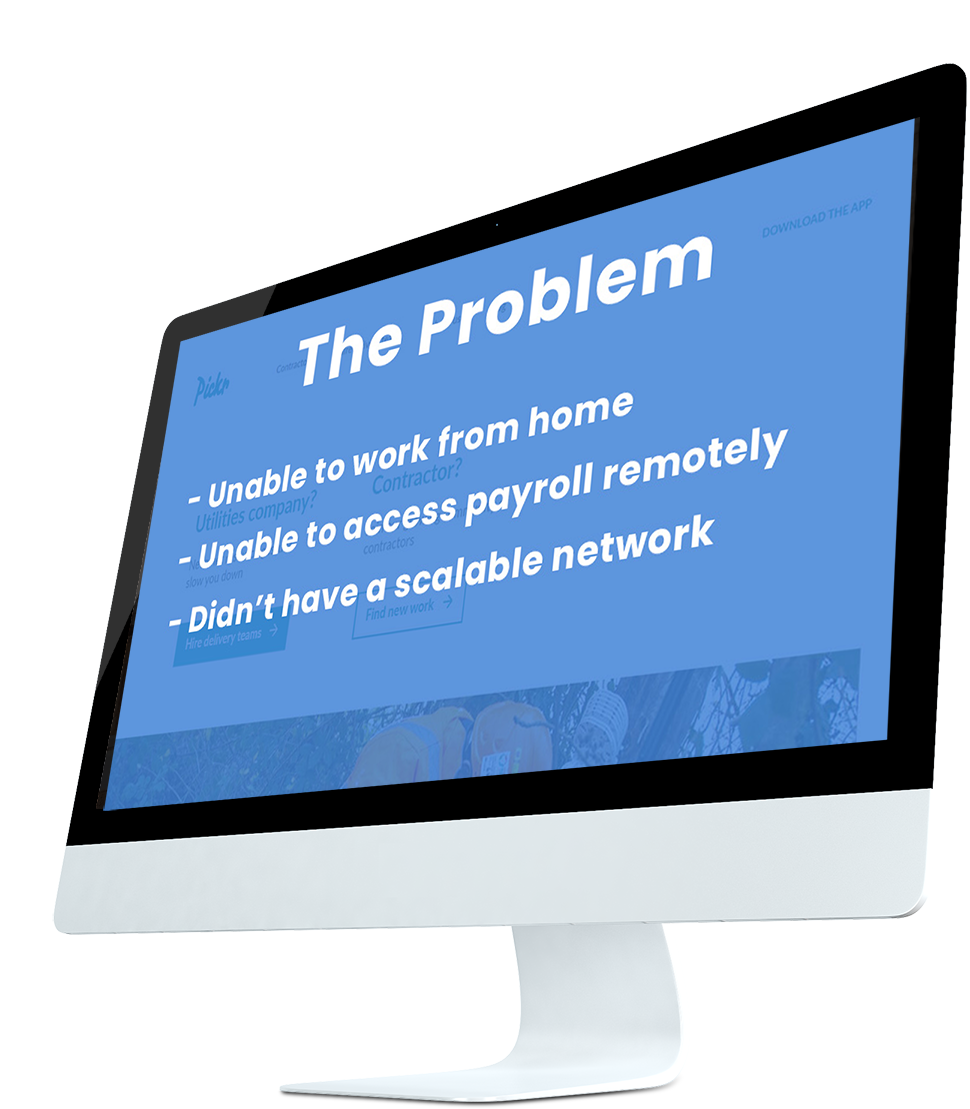 The Problem
It was important to Pickr that they developed their systems in line with their growth which meant having a network that was scalable as new people joined the business.
When the need arose recently for staff to work at home where possible, the team at Pickr realized that some members of staff didn't have the functionality to do this.
They weren't able to access their payroll system remotely and there were issues with certain members of staff being in a position where they could not work at home.
Without a solution to complete remote working, it would mean that the business would potentially have to stop operating for an extended period of time. Given the industry in which Pickr operates in and the service provided, the knock on effect for essential workers would have also halted work.
Something that nobody wanted.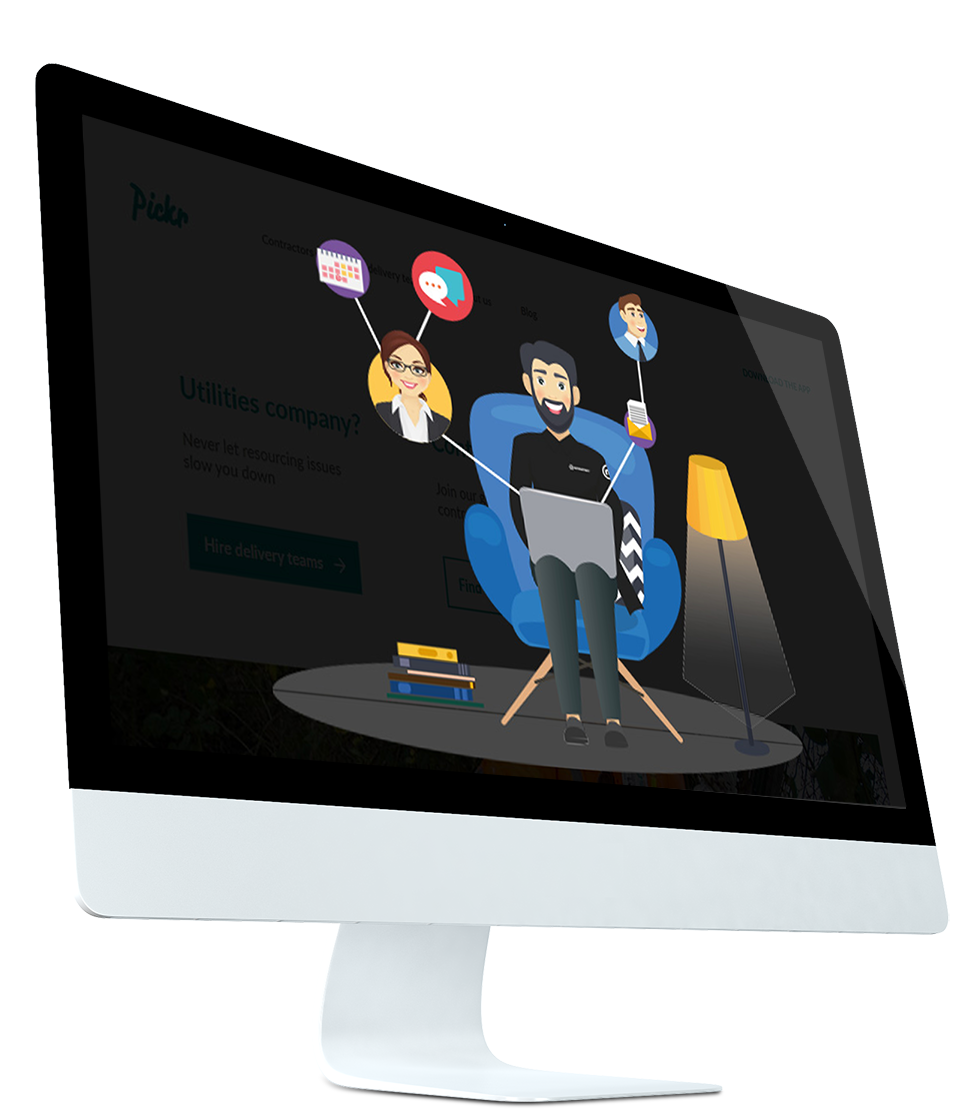 Our Solution:
Our first step initially was to review the current set up the Pickr had to understand how they operate and what could be implemented to improve their overall systems.
To do this, we conducted an on-site audit of their existing infrastructure alongside a remote audit on those that had a home set-up. This involved creating an inventory of all IT equipment, installing management software for proactive support, assigning computers to primary users and giving them the relevant training on how to raise a support request.
These audits lead us to identify that the network had been installed on a smaller budget and as a result, came with flaws including failing PC's, low level antivirus software and poor wireless connectivity in the office.
Collecting this information allowed us to determine that the best solution would be to install a new firewall for Pickr. The primary function for this firewall is to allow remote workers to connect to the office network via VPN and access Office based resources.
A VPN or, Virtual Private Network, is used to extend a private network across to a public network so that users can send and receive data across public networks as if their computing devices were directly connected to the private network. This was perfect for Pickr as it meant that remote workers could access IP blocked resources which at the time were only accessible from the main office.
Implementing this meant that users could remotely access the local version of their payroll system both securely and reliably meaning that for Pickr, their finance team was able to work remotely from home, the same way they would in the office.
The newly introduced firewall also improved the overall security of their network as the it acts as a layer of security to prevent outsiders getting in. It offers a greater range of protection over their ISP issued router which has allowed the entire team at Pickr to work in the knowledge that sensitive data is protected and despite being at home, they can operate as normal as possible.
The Result:
We are pleased to say that the results for Pickr have been fantastic. They are now in the position where their entire team can work remotely. In this testing time, it's important that businesses can work as normally as possible. In delivering our solution to Pickr, despite their office doors being closed, they are still very much open, continuing to deliver the most to their customers.
As Pickr continue on their path to further business growth, we are proud that we will be along for the journey.
We are now Pickr's IT partner to support them as they welcome new people to the business. Working together, we will ensure that at all times this process is smooth and supported to ensure minimal disruption to the business.
If you feel like you have a similar issue to Pickr that you would like to discuss further, we would love to hear from you.
You can get in touch with us through the contact form below, or give us a call on 01603 704020
So far in what's been considered an 'interesting' decade, more and more businesses are understanding...
Read More

Posted by Netmatters
23rd May 2022
Careers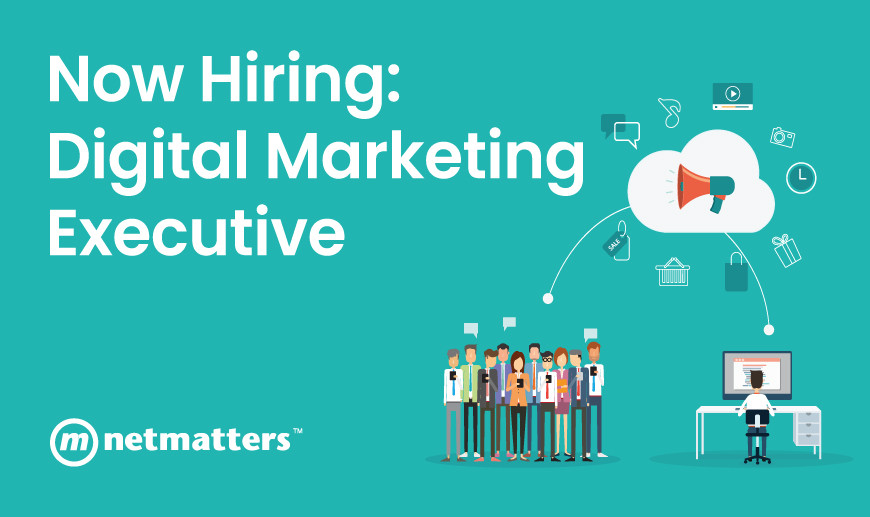 Salary Range £23,000 - £28,000 per annum + Bonus Hours 40 hours per week, Monday - Friday Location W...
Read More

Posted by Lydia Whitney
19th May 2022
Salary Range £28,000 - £38,000 per annum + Bonus Hours 40 hours per week, Monday - Friday Location W...
Read More

Posted by Lydia Whitney
19th May 2022