Posted by Josh Ralph
7th February 2020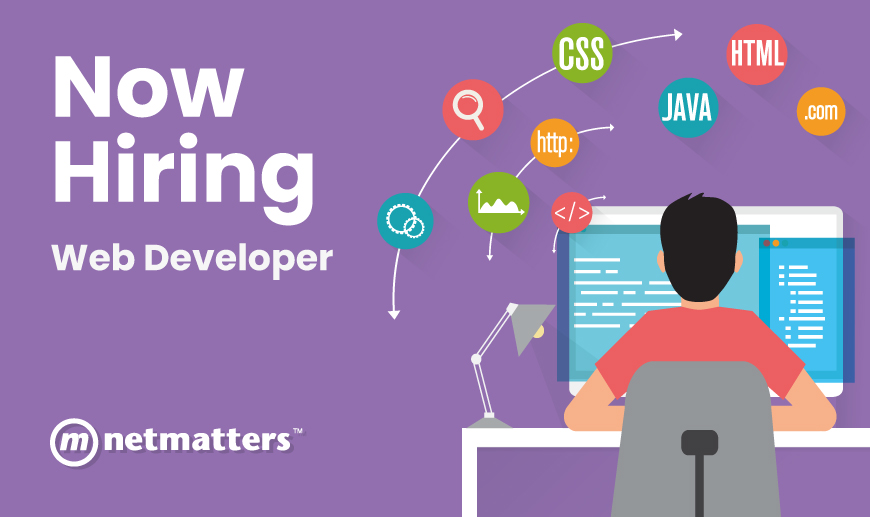 Salary Range: 22-30k (DOE) + Bonus
Hours: 40 hours per week, Monday - Friday
Location: Wymondham, Norfolk
We're on the lookout for highly motivated Web Developers to join our team here at Netmatters. We've seen considerable growth over the past year and have big plans for the years ahead. In order to do this we're looking to grow our development team by 30% this year!
We have a huge variety of clients in various industries, with projects ranging from landing pages, CMS and ecommerce solutions, through to bespoke business management systems, API integrations and IoT.
What we're offering:
Salary 22-30k DOE
25 days holiday, plus bank holidays, increasing with long service
Quarterly, profit based bonus
Training & development budget
Flexible working hours
Work on a wide range of tech
Regular company social events
Onsite gym
See our full range of benefits
We're looking for people with experience in:
Writing modern PHP, including MVC frameworks, preferably Laravel
Relational databases such as MySQL or Postgres
JavaScript, preferably frameworks such as Vue or React
Working within a team
Bonus points for:
Experience building/consuming REST APIs
Experience using a Linux command line
Experience writing automated tests
* - These benefits become available to you once you have served 3 months of continuous employment.
Young Person Looking for Work?
Nearly 40% of our team are young people - we have a proven track record of hiring, working with and giving great opportunities to young people. Our growing, vibrant team is always on the lookout for fresh new talent. In the past we've taken on apprentices who have gone on to stay here full time – we've offered young people the chance to spend time in each of our departments to get a feel for what they may want to do.
As part of the Netmatters team, we'll put a huge emphasis on your personal development. We conduct 6 monthly development plan reviews, where you are encouraged to come with ambitious goals. No role within the company is off limits. We're growing fast, so roles that don't even exist today may be available in the months or years to come!
We're looking to move quickly on hiring for this role, so please send your CV and salary expectations to givemeajob@netmatters.com - feel free to include links to any previous work / GitHub account we can look at.