Happy 25th Birthday Daniel!

Posted by Netmatters Ltd
30th August 2019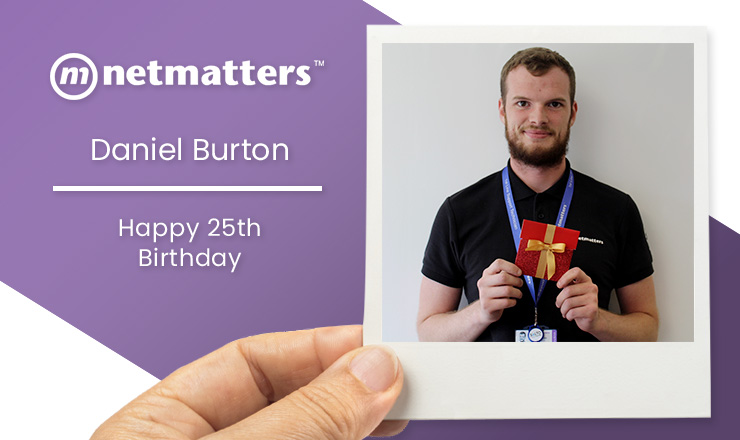 Happy 25th Birthday Daniel
Daniel joined us in December 2018 and has quickly become a key part of our technical IT support team. He has become a valuable asset to the team and works hard to achieve the best for both our customers and the department. He tackles all issues head on and always provides an expert, well delivered service on behalf of Netmatters.
"You may have heard about Dan, or heard Dan. Since joining the team, he's been a breath of fresh air! Customers are forever complimenting his attitude." Kati Leeson, IT Project Manager
At Netmatters, we like to celebrate notable milestones in the lives of every member of our ever-growing team. It also gives us the opportunity to 'sing their praises' and recognise their invaluable skills and all the hard work they do.
A big thank you from us goes to Daniel for his continued support within his role. We hope that he has a great birthday!
Think there could be an IT Support career in your future? Take a look at our current job opportunities, including our fully funded web developer training program. We are always on the lookout for young, fresh talent at Netmatters. If you're passionate individual and you think you'd be in your element at one of the most progressive tech companies in East Anglia, get in touch today via the form below or us on 01603 515007.