Posted by Netmatters
26th September 2016
Background:
Based in Norfolk, Mr Plastic have worked long and hard on developing an impeccable reputation, and continue to pride theirselves on an unrivalled delivery service. With huge sums of experience in the trade Industry, as well as good honest advice for the DIY enthusiast, they have fully-trained staff on hand to guide you through the countless rules and regulations; that catch out even professional builders.

Problem:
The website was receiving a relatively low-level of visitors, but of those that were visiting the site, the actual conversion that resulted in a purchase was low. The company were also continuing to receive a sum of enquiries, over the phone, instead of transacting online.
Solution:

In order to improve the aforementioned problems, we established the order in which we should look to address these tasks. First and foremost, our priority was to address on-site conversion. After all, even if we improved the traffic to the site by large sums, if the visitors were - ultimately - not going on to transact, there would be no value in the work we were doing, from the client's perspective. After further investigation, we established that the cause for the calls generated by the website was due to issues in the sales process, making it difficult for users to actually go on and transact; with the information they were receiving being a bit unclear. We looked to streamline the purchasing process, as much as possible, whilst improving the information provided to potential customers at every stage of the journey.
Result:
Over the course of the last 18 months, total monthly visits vs. total monthly eCommerce goal completion conversion rates have improved from 0.4%, right up to 2%. This improved conversion ratio, alongside massive improvements in traffic volume to the site, have resulted in total order completions improving by over 600% in total. In fact, when assessing performance, October 2016 was the best performance in terms of total goal completions - and eCommerce revenue - in the sites history.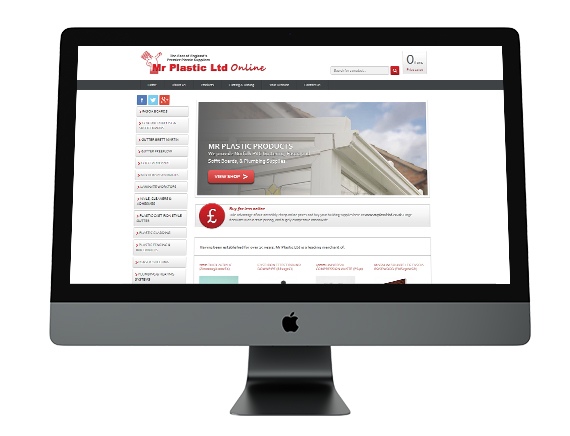 For more information, contact us via the contact form below or call us on 01603 515007.
Technology. Competitors. Search Engine Algorithms. These factors are all inevitably going to be ever...
Read More

Posted by Netmatters
24th June 2022
Salary Range £22,000 & OTE Hours 40 hours per week, Monday - Friday Location Wymondham, Norfolk/Part...
Read More

Posted by Mark Reilly
23rd June 2022
We are happy to announce that here at Netmatters we are now certified Xero developers! This opens th...
Read More

Posted by Netmatters
21st June 2022