Millie Achieves the Long Service Award

Posted by Netmatters
29th July 2019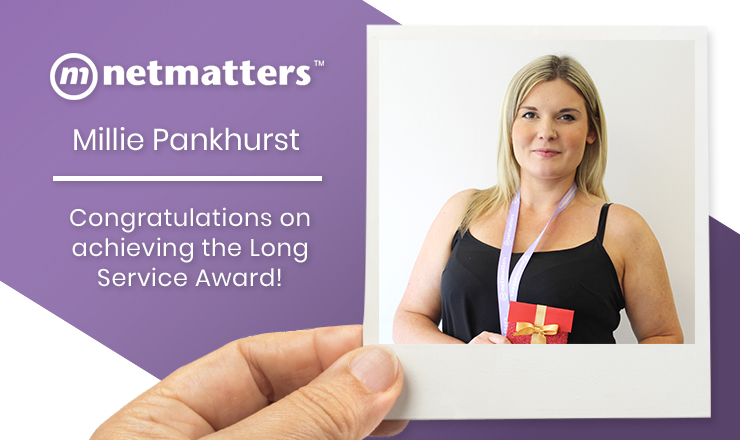 Netmatters would like to take this time to congratulate our Head of Administration and Accounts, Millie Pankhurst on gaining the 'Long Service Award'!

Millie's name will now be added proudly to the ever growing list of employees who have worked for the company for 5 years. She is an outstanding member of the team who continues to go above and beyond for the business, helping to keep all of our account activity inline and organised.
Millie joined us in July 2014, and started her journey with Netmatters as the office manager. Her enthusasim, positive attitude and work ethic shined through whilst her skills continued to grow, and in Feburary 2019, she was promoted to Head of the Administration department. Shes is a valued member of our team and the department would likely crumble without her.
"Millie has been amazing since day one. She started with relatively little experience in business administration and finance but has learnt fast whilst maintaining a very positive attitude. She is a consummate team player and always applies herself to ensure her role and her team are managed to the best of her ability. " – James Gulliver, Managing Director
The 'Long Service Award' is just one of the ways that we ensure that all of our employees feel valued for their hard work and dedication.
Are you interested in joining a company that can provide you with a great career opportunity? Maybe you could be a recipient for the award in years to come…
Netmatters are always looking to hire bright and talented individuals so if you'd like an informal chat – even if we're not advertising for your specific role – don't hesitate to send your CV and cover letter here. Find out if you'd be suitable for any current vacancies today!