Posted by Tom Lancaster
13th January 2021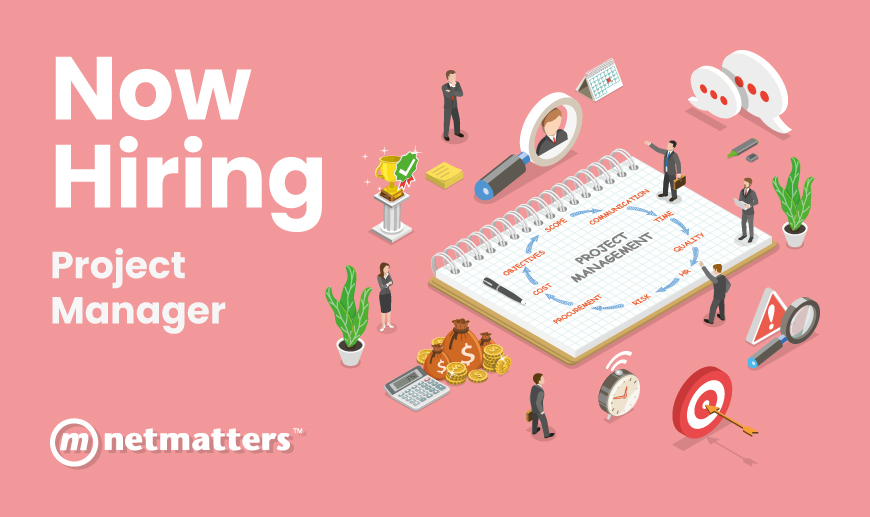 Salary: £20,000 - £25,000 + Bonus & Pension
Hours: 40 hours per week, Monday - Friday
Location: Wymondham, Norfolk
Netmatters is a rapidly growing website development and IT company offering a diverse range of products and services.
This is your chance to join the team, and to work with creative, hard-working individuals in a fast-paced, energizing environment.
Team members are expected to work hard and deliver results based on a proven system for managing work and time. Team members benefit from a generous bonus scheme based on company and personal performance.
As an IT Project Manager you will be:
Required to be good on the phone and organised. Diligent, tidy, endowed with common sense and the ability to take responsibility. Consistent and able to complete tasks thoroughly applying intelligence and broader understanding where necessary. Good under pressure, punctual and flexible.
And able to:
Write Project Proposals, Quotes and Project Communications
Liaise with technical and creative staff to produce the desired outcome for the client
Manage IT projects.
From Concept through to- Functional Specification, Build, Testing and Go Live
Maintain ongoing account relationships to maximise future growth opportunities
Multi-task and prioritise responsibilities
Skills/Requirements/Other:
Proven track record in Project Management/ Project Administration.
Excellent interpersonal skills
Excellent oral and written communication skills
Decision making and excellent negotiation skills
Dynamic, enthusiastic & passionate to achieve
The ideal candidate would possess:
Some experience of technical Project Management
Strong organizational and analytical skills
Ability to work under pressure to meet deadlines and required quality standards
Experience of PRINCE2 would be beneficial
Please email your CV and covering letter to admin@netmatters.com
* - These benefits become available to you once you have served 3 months of continuous employment.
Young Person Looking for Work?
Nearly 40% of our team are young people - we have a proven track record of hiring, working with and giving great opportunities to young people. Our growing, vibrant team is always on the lookout for fresh new talent. In the past we've taken on apprentices who have gone on to stay here full time – we've offered young people the chance to spend time in each of our departments to get a feel for what they may want to do.
If you are interested in becoming a part of the team, please email your CV and covering letter by clicking here.