Happy 30th Birhday Millie!

Posted by Netmatters
3rd September 2020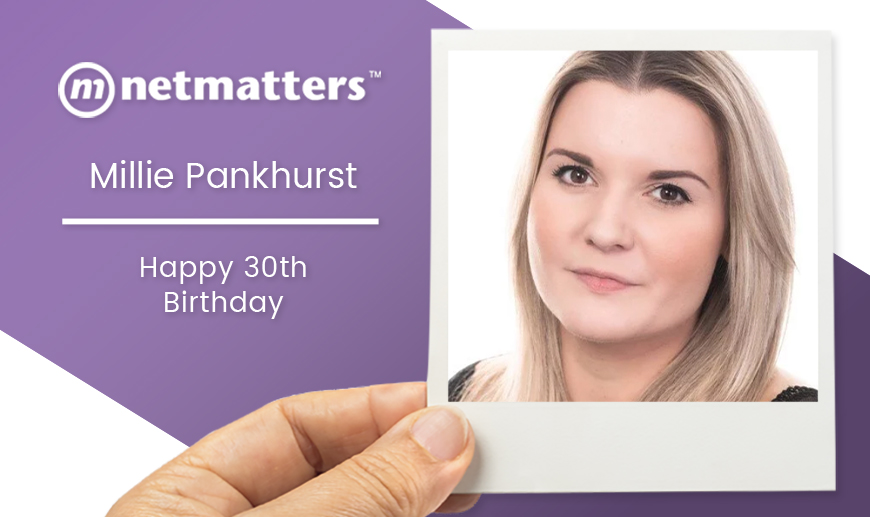 Millie joined us in July 2014 as the office manager. From the outset, Millie demonstrated nothing but positivity, enthusiasm and a fantastic work ethic and in February 2019 she was promoted to the Head of Administration and Accounts. We are lucky to have Millie on board and would like to wish her the happiest of birthdays!
"Millie has been with Netmatters for 6 years and is a true Netmatters Legend! She manages her department fantastically and supports the Senior Leadership team as well and the plans she is putting in place for the next few months are second to none.
Happy Birthday Millie!" - Chris Gulliver - Operations Director
At Netmatters, we like to make a big deal out of notable birthdays and other milestones in the lives of all members of our team. We also like to take this opportunity to promote individuals' hard work and contribution to the company - it doesn't go unnoticed!
So, thank you to Millie for your continued valuable contribution to life at Netmatters, you bring so much to every aspect of your job and we hope you have a fantastic birthday!
Take a look at our current job opportunities for more information on some of the fantastic career opportunities we have. We are always on the lookout for fresh talent at Netmatters. If you're a passionate individual and you think you'd be in your element at one of the most progressive tech companies in East Anglia, get in touch today via the form below or us on 01603 515007.