Happy 25th Birthday Ashley!

Posted by Netmatters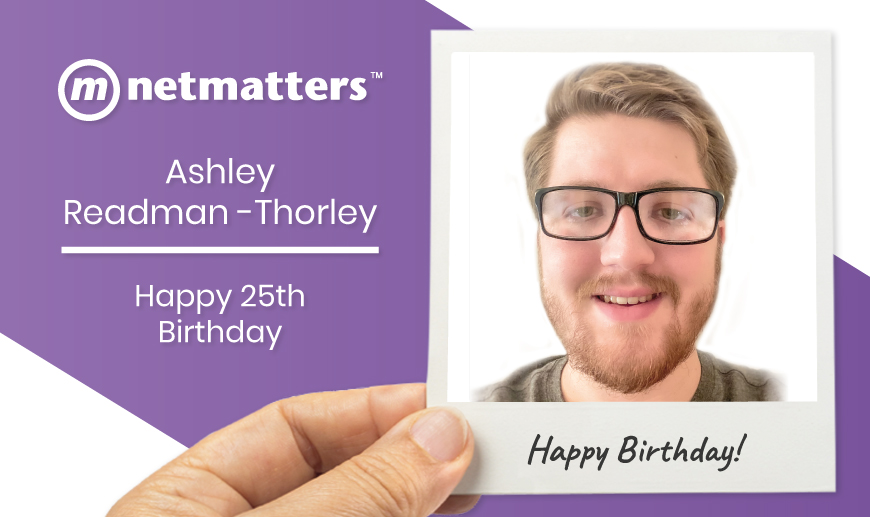 At Netmatters we like to recognise notable life events and make all staff feel part of a team. This is just one of the ways we can show our appreciation for their dedication and commitment.

Ashley is a recent addition of the team and has had an outstanding start with his career at Netmatters, his exceptional work has not gone unnoticed.
We wish you all the best for your 25th and hope you have a fantastic time.
Ashley is a very recent addition to the Web Team and is settling in well to his new role. He's quickly become a valued member of the team, working hard to learn and eager to do well, we wish him all the best on his 25th birthday! – Simon Wright, Software Development Manager
We would like to offer our thanks to Ashely and wish him a belated happy 25th birthday!
Looking to kick start your career in the tech industry? Why not take a look at our current career opportunities including our fully funded web developer training program. We are currently on the lookout for fresh, bright talent at Netmatters. If you think you've got what it takes to be part of one of the most progressive tech companies in East Anglia, get in touch today and register your interest with our friendly expert team.