Posted by Lydia Whitney
15th March 2019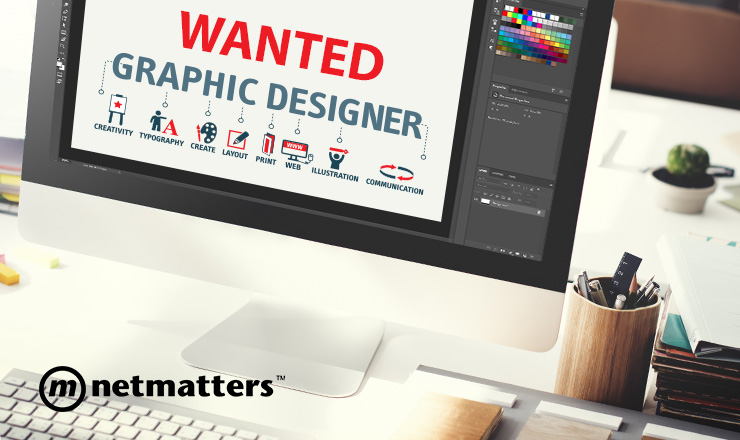 Salary: £18,000 - £24,000 per annum + Bonus

Hours: 40 hours per week, Monday - Friday
Location: Wymondham, Norfolk
Netmatters is one of the fastest growing full service digital agencies in the region. This is your chance to join the Digital Marketing team, working with creative, hard-working individuals in a fast-paced, energising environment. Team members are expected to work hard and deliver results based on a proven system for managing work and time. Team members benefit from a generous bonus scheme based on company and personal performance.
Working within the Digital Marketing team, the successful candidate will:
Create concepts for websites
Design email templates
Design logos and branding
Create various graphics for digital & print
Provide examples of work for application to be progressed
The ideal candidate should possess the following:
A passion for Digital Marketing with awareness for emerging trends and industry changes
Be commercially aware and understand the marketing needs of any business
Aptitude and attitude to learn
Be a good communicator with both peers and clients
Be comfortable presenting and running meetings (internally with peers, senior business directors and externally with clients)
Have a good understanding of websites (design and function)
Be competent with the use of basic Microsoft Office software
Have a high command of the English language (verbal and written)
Demonstrate excellent organisational skills
Have experience in up-selling at appropriate opportunities and be confident in pitching our services to prospective clients
Desirable Attributes:

Have experience in using a variety of website CMS platforms

Knowledge of basic CSS and HTML

Understanding of SEO, PPC and Social Media (organic and paid) campaigns
Experience (advantageous but not essential): Editorial, PR, Outreach, AdWords Certification
* - These benefits become available to you once you have served 3 months of continuous employment.
Young Person Looking for Work?
Nearly 40% of our team are young people - we have a proven track record of hiring, working with and giving great opportunities to young people. Our growing, vibrant team is always on the lookout for fresh new talent. In the past we've taken on apprentices who have gone on to stay here full time – we've offered young people the chance to spend time in each of our departments to get a feel for what they may want to do.
If you are interested in becoming a part of the team, please email your CV and covering letter by clicking here. You must provide examples of work for your application to be progressed to the next stage.