Google Analytics New Tool: User Explorer

Posted by Netmatters
3rd May 2016
Google Analytics recently rolled out an interesting update in Beta to Google Analytics which allows users to view individual user's activity on their site. Entering this new user explorer tool presents you with a list of Client IDs and some basic traffic information about these clients.
This list of Client IDs is a list of individual visitors who have visited your site over a period of time, these client IDs are accompanied by some basic traffic information like Sessions, Average Session Duration and Bounce Rates along with a few other key bits of information. What groups this information together in this list is the Client ID which appears to be the ID for an individual user.
Clicking on this Client ID takes you to a timeline like view of that individual's actions on your site. This seems almost like a profile of that user, featuring key information like a user's Acquisition Channel, Acquisition date and the device category they use. Interestingly, this section also features a silhouette profile picture that could hint towards integration of services at a later date to build more full-featured profiles for users.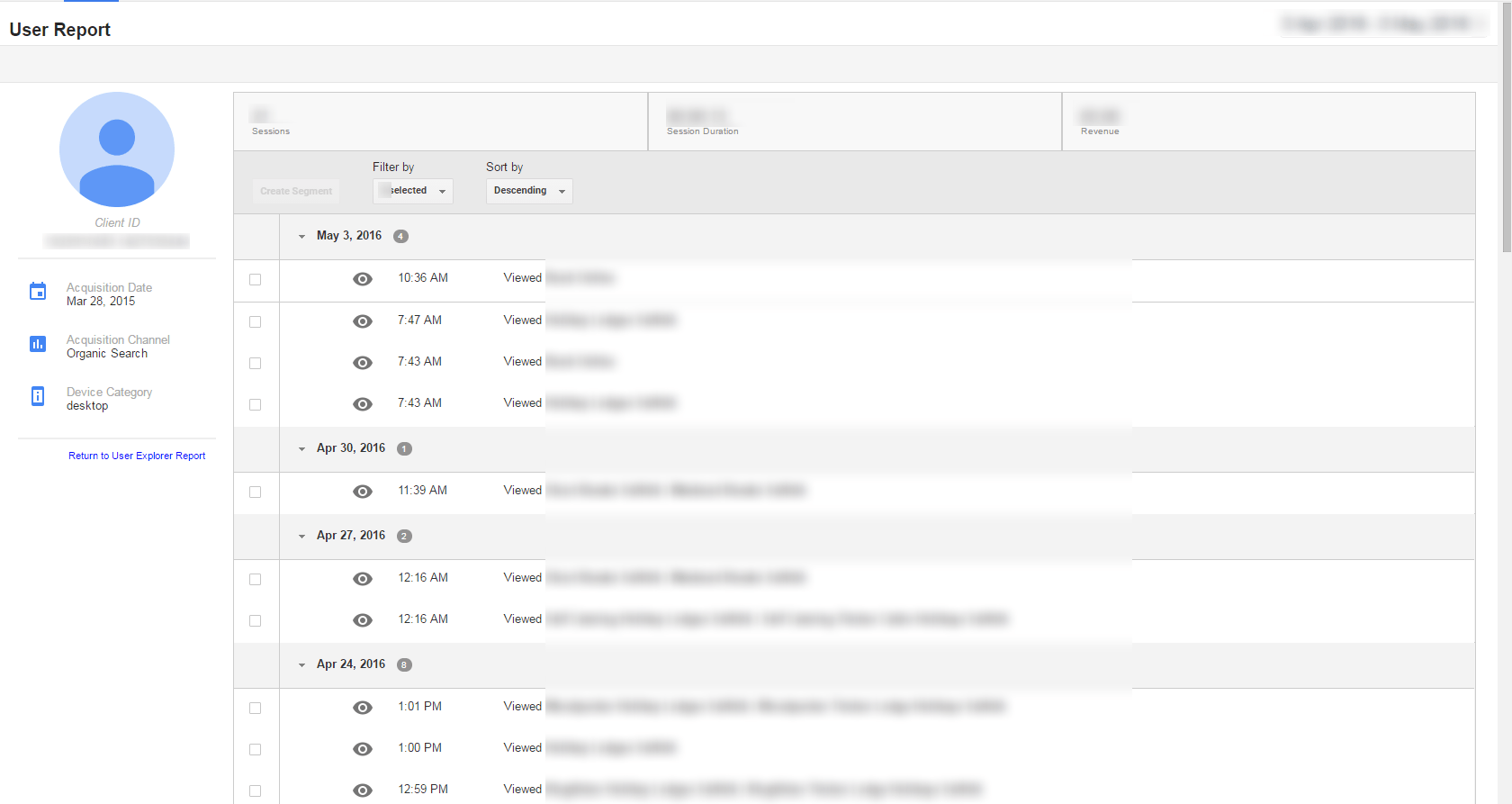 On a Client's profile you're able to view what time on what day that user was on your site and what pages they visited. The report resembles something that you would expect to find on Mixpanel or HubSpot, a timeline view of a user's navigation and activity through the site. This section seems to monitor for 4 different types of user activity. Pageviews, Goals, Ecommerce, and Events, making the report more versatile than simply tracking Pageviews.
On each action a user takes there is also the chance to create a segment based off the action taken. For example, if a user visited a page called "About Us", you'll have the option to create a segment for all users who view the same page. The same will apply to users who met specific goals or events. This might be useful for tracking groups of users based on a common action that they have taken. For example a user who visited your "About Us" page and then submitted a request form, you'll be able to group these users to see more information about them, able to track perhaps which channel these users come from and more about them. With more full profiles eventually it may finally be that you can email groups of these users.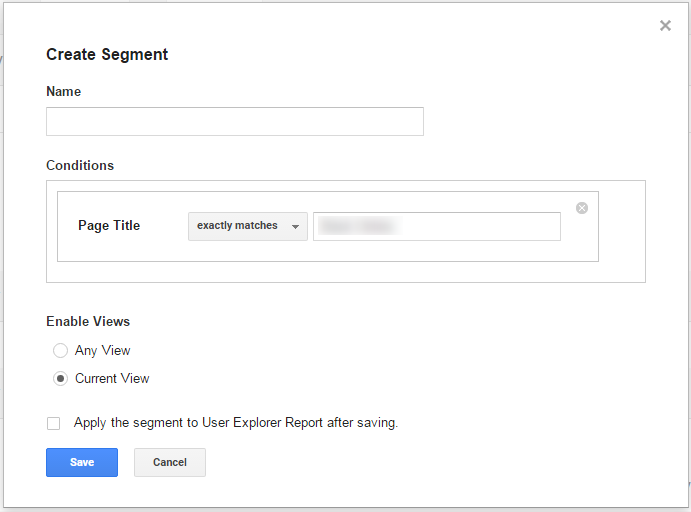 If you have any questions, you can contact us via the form below or ring us on 01603 515007 today.